Through my years of working with photography and digital design, my goal is to capture your 1,000 words and put them into vibrant compelling images. I strive to make each photograph visually strong through detailed attention to composition and post production.
Purchasing professional photographs is an investment. Finding the right photographer is vital in getting the most out of your investment.
With repeat business and personal referrals, a loyal following of satisfied customers have been directly responsible for the consistent growth of slemak photography. I do everything possible to satisfy my clients and keep my customers happy time and time again. I believe my work speaks for itself, and so invite you to browse samples of my work by clicking the GALLERY link above.
All wedding collections begin at 4 hours of coverage and a non-copyright access to all images stored online for you to immediately download. Customized and a la carte packages are available. I can work with you to find the perfect solution that fits your needs and your budget.  Please contact me to hear the options and to have all your questions answered.
Portrait collections are available for couples, families, pets, and head shots. Event packages are available for just about any occasion. Portrait sessions can be in the studio or at a location of your choosing. Please contact me to discuss your request and to have all your questions answered.
CLICK HERE for a list of Frequently Asked Questions (FAQs)
Photographers are in the memory business and our daily chore is to create visuals that reverberate, commemorate, or somehow creep into the ongoing consciousness of somebody, somewhere. (Joe McNally)

PHOTO CRAFTSMAN.  HAVE CAMERA.  WILL TRAVEL.
It has not just been 15 years of satisfying achievements, but more importantly, 15 years full of incredible relationships and amazing bonds. In 2005 I thought it would be fun to transition my hobby into a simple product offering: To capture quality images at a great price. By 2010, slemak photography had a rolodex of repeat customers and a catalog of images capturing special events. For this I am truly grateful. Here is to many more years of capturing your thousand words!
A RECENT RAVE
I've been lucky enough to know Steve as a professional photographer for about five years. He has been an inspiration to my own photography style with his respectful, quite and artistic approach to wedding photography. He is a true professional, and spectacular photographer with a passion for capturing life's beautiful moments.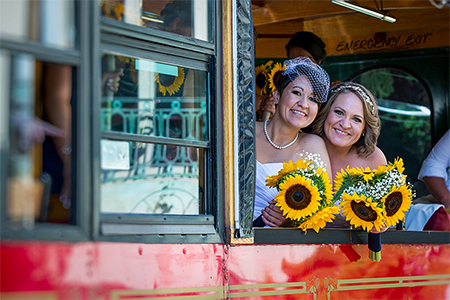 As we got closer to the wedding date, Steve was always available for questions, and responded to emails at lightning speed to help us with our timeline and request list. Day of the wedding, he arrived early, and was very calm in the mix of a wedding party of 20 with additional friends, and family between two hotel rooms, 3 locations, and a wedding party of 150 guests. He was super respectful, calm and excited, and took a ton of wonderful portraits of our wedding party, and couples at all moments of our wedding. He was creative, and had a ton of poses that felt natural and fun without feeling fake, or forced.
I must say that Steve did a spectacular job documenting our day. To our surprise we received a first look within a few days of our wedding, and had our final images back within 3 weeks! We laughed and cried looking at them, there are so many wonderful images, and everyone looks amazing! Mollie and I are overjoyed with the final product, and truly lucky to have had Steve document our day.
Sincerely,
Jenn & Mollie