Black and White signature series.  The Merchant's Exchange Building in Philadelphia's Olde City.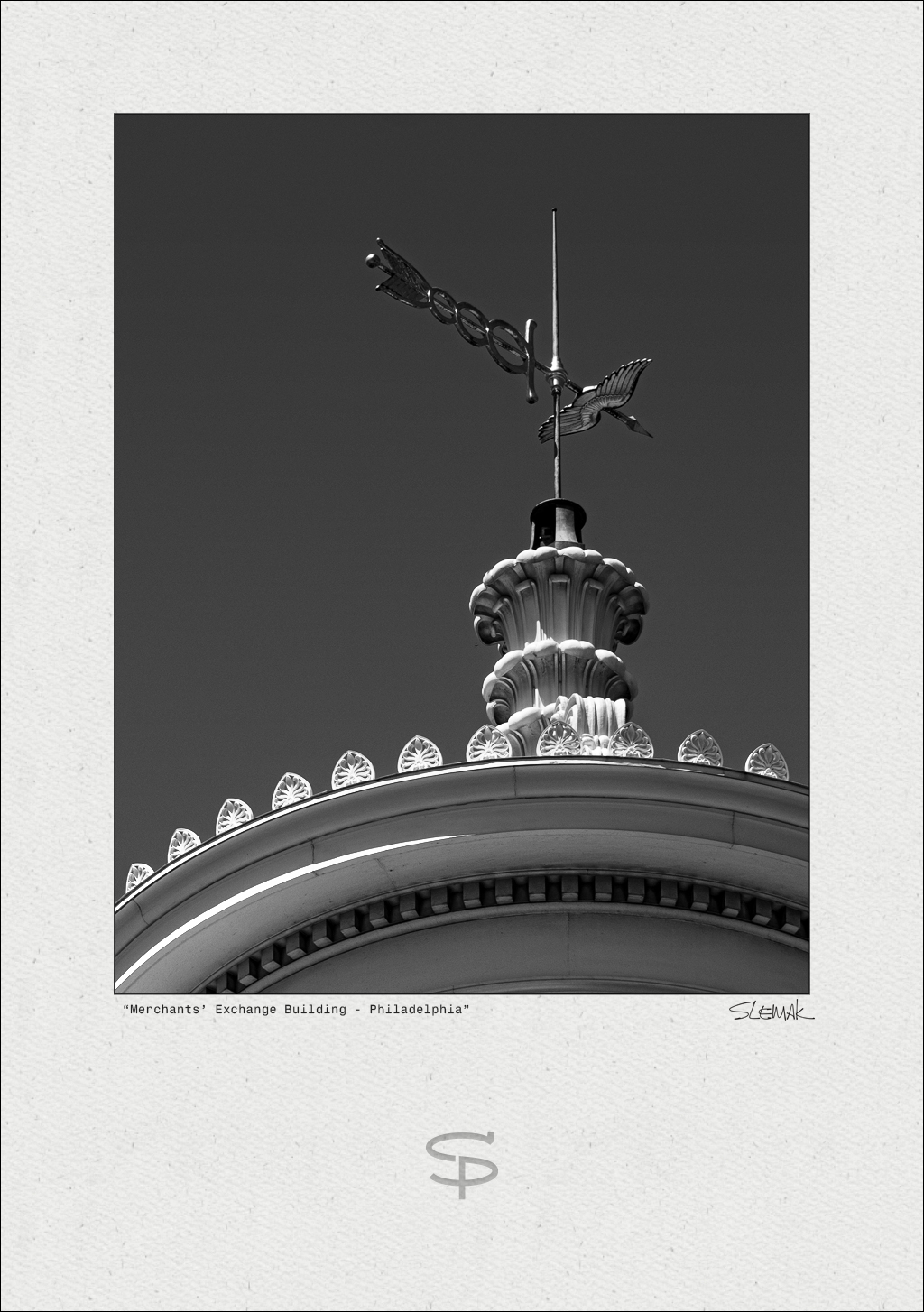 The Merchants' Exchange Building is a historic building located on the triangular site bounded by Dock Street, Third Street, and Walnut Street in the Olde City neighborhood of Philadelphia, Pennsylvania. It was designed by architect William Strickland, in the Greek Revival style, the first national American architectural style and built between 1832 and 1834. It operated as a brokerage house in the nineteenth century, but by 1875 the Philadelphia Stock Exchange had taken the place of the Merchants' Exchange.
The building was declared a National Historic Landmark in 2001. It is the oldest existing stock exchange building in the United States, but is now used as the headquarters of the Independence National Historical Park.